oyl in tokyo: How I Earned 50,000 Pinterest... →
Well hot diggity damn. oylintokyo: Welcome to the gold rush. One week ago, my Pinterest account was sitting at around 150 followers. Not too bad, but as with every social media platform, I have ambition. I knew Pinterest had the potential to make content go crazy viral, and I wanted to find a way into the action. I signed up for…
A Frolicking Manuscript: A Story for #OccupyGaddis
Before we started talking about JR in Rick Moody's class, he told us a fantastic Gaddis story.  When Rick was working at Farrar, Straus and Giroux in the 90s, Gaddis sent out the manuscript for A Frolic of His Own via FedEx. Well, at least he tried to. Days passed, then weeks, and still the pages hadn't shown. FedEx lost it. It was the only extant copy. The President of FSG called...
Sienna Miller By Ryan McGinley For Vogue | April... →
I have to say I really like these pictures of Sienna Miller. A hot actress and birds, what more could you want? 
Designer Creates Retro 'iOS '86' iPhone Interface... →
This is awesome.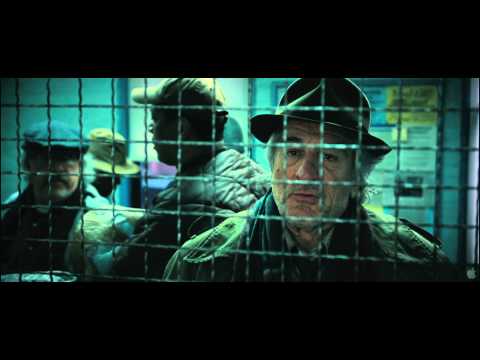 Malcolm Gladwell Game Shows →
Want to watch game shows inspired by the work of Malcolm Gladwell? Check out my piece on Thought Catalog. Illustration by wife!
1 tag
1 tag
Additional Improvements to the Coors Light "Cold... →
leaguerulesfrownupon: When a car appears at the top of the Rocky Mountains, it means you're ready to drive home. When flowers bloom in a small meadow at the base of the mountains, it means you missed your mother's birthday again. Why can't you get this one thing right? When the Rockies erupt it means you have alcohol poisoning. When columns of light shoot from the mountaintops and...
Donald Barthelme's Reading List
essayist: A reading list of 81 Books, chosen by the father of post-modern fiction Flann O'Brien, At Swim Two-Birds Flann O'Brien, The Third Policeman Isaac Babel, Collected Short Stories Borges, Labyrinths Borges, Other Inquisitions Garcia Marquez, One Hundred Years of Solitude Thomas Bernhard, Correction Rudy Wurlitzer, Nog Isaac B Singer, Gimpel the Fool Bernard Malamud, The...
Watch
fuckyounofuckme: Comet hits the sun. 
Life is Short; Art is Shorter
lareviewofbooks: David Shields Image: Daughter of the Circus  © Michael Garlington 1. Real Life At a very early age I knew I wanted to be a writer. At six or seven, I wrote stories about dancing hot dogs (paging Dr. Freud …). For a long time, being a writer meant being a journalist. My parents, both freelance journalists, were anti-models. I saw them as "frustrated writers"; hope deferred...